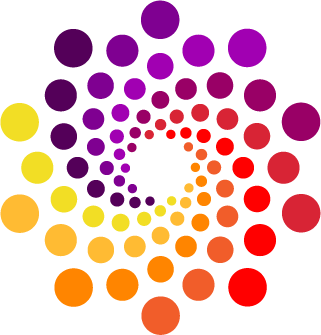 At the Forefront of Thermographic Imaging
USATherm was founded by Dr. Ariel Soffer and Dr. David Wright, two preeminent thought leaders in vascular medicine. They were seeking a more efficient approach to screen for chronic venous insufficiency and recognized the potential of thermography to visualize insufficient vessels and correlate them to ultrasound. 
The mission for USATherm is to establish thermographic imaging as an element in the standard engagement protocol for patients with venous disease.
simplify diagnosis
ThermPix™ was developed to allow for fast and easy identification of thermal patterns when paired with ultrasound
change the paradigm
The ease of use and convenience of ThermPix™ has the potential to change the way clinicians screen for venous disease
reach patients in need
The handheld contactless ThermPix™ can be used in virtually any setting to quickly view heat patterns.
build a platform
Point of Care Infrared Thermography has the potential for use in diagnosing several diseases in the body
USATHERM FOUNDED
USATherm founded by Dr. Ariel Soffer and Dr. David Wright, two thought leaders in vascular medicine
PROOF OF CONCEPT
101 patients who underwent duplex ultrasound only were compared to 101 patients who underwent thermal imaging (TI) prior to duplex ultrasound. The introduction of TI resulted in a 24.6% increase in incompetent veins identified
FIRST PROTOTYPE
USATherm completes a finished device in preparation for FDA submission
FDA CLEARANCE
USATherm is granted FDA 510(k) clearance of the ThermPix device for adjunctive diagnostic imaging when used with other diagnostic medical devices
FDA CLEARANCE - 2ND GENERATION
USATherm is granted FDA 510(k) clearance on the 2nd generation ThermPix™ device for adjunctive diagnostic imaging when used with other diagnostic modalities
U.S. LAUNCH OF THERMPIX
USATherm launches ThermPix for vascular applications at the 2023 UIP World Congress & AVLS 37th Annual Congress